Digital Curators for 2019
Jeremiah King - Director of Multiplayer and Connected Gameplay
Jeremiah is an avid supporter for indie games that often cosplays as lesser known characters at conventions like PAX East and Boston FIG to support indie developers. He enjoys games that break away from normal conventions that innovate the genre and expand the experience of gaming. Find him on the festival floor for a refreshing conversation!
Criss Burki - Social Media and Content Strategist, Pocket Gems
Criss is a lifelong gamer in the video games industry and has been working in marketing and community relations for about five years. She's worked with both game developers and publishers to launch titles and own community initiatives, starting with PA developer, Grimm Bros, and previously as a Community Manager at Harmonix in Boston. She currently works as a Content Strategist at Pocket Gems based in San Francisco, and volunteers as Event Coordinator for a playable video game museum (TheMADE.org) in Oakland. A rising tide raises all ships - let's support indie communities!
Graham Pentheny - Game Developer, Boston Unity Group Organizer
Graham Pentheny is a developer with 10 years of experience, mostly in making mobile games. Currently he's the engineering lead on the Alphabear 2 team at Spry Fox and one of the organizers of BUG.
Adri Mills - Director of Innovation in Art and Narrative
Adri is a game developer and narrative designer, specializing in short, adorable text-based games. She co-organizes the People's Republic of Interactive Fiction and Women in Games Boston, and she's co-con chair for NarraScope, an upcoming narrative games conference in Boston. Three words that one might use to describe Adri are "generic", "geek" and "girl". Sometimes all at once.
Greg Kinneman - Senior Programmer at The Molasses Flood
Greg is an experienced network engineer, having shipped AAA titles on console, PC, and browser with Harmonix, Obsidian, and Tencent. A frequent game jammer, he's created games for classic systems like the Atari 2600 and Game Boy Color, and organized the 8-hour game jams at the first two FIG Fests. He is currently working at The Molasses Flood on an exciting new title. When he's not making or playing games he can be found dancing, writing songs, or backpacking across Africa.
Rebecca Owen - Business Development Manager
Rebecca has been with DDM for 7 years and currently works as a Business Development Manager, helping independent development studios navigate their funding options and getting games to market.
Jesse Potwin - Code Exterminator and Freelance Game Exorcist
I was born when I was very young. Since then, I've only grown older. Now I work in Medical Software, but I dream of drawing things and getting paid to do that. I also grew a beard.
Thomas Wohlers - Curator
Thomas Wohlers is a LARP writer, gamer, and actor, whose interests especially include the unique storytelling opportunities afforded by interactive and/or collaborative narrative forms such as roleplaying games and computer games, as well as exploring the boundaries of the ways in which artistic communication can occur through games. They received their Bachelor of Liberal Arts from Harvard Extension School, are non-binary, and like nice clothes and cool hats.
Allie Riggs - Experience Lead at Fantasy Interactive
Allie Teixeira Riggs is an Experience Lead at Fantasy Interactive, with a focus on systems design, playable media, and experience strategy. She is skilled in strategic UX thinking, documentation methodology, and user research, bringing a collaborative and tactical approach to her design practice. She holds an MFA in Playable Media from the Digital Arts & New Media program at UC Santa Cruz, and a BFA with a concentration in Information Science from Cornell University.
Avrom Honig - Founding Investor/ Co-Owner at Legion M Entertainment, Inc.
After Avrom worked on multiple productions while interning at Al Roker's media company, he Executive Produced and authored a multi award winning online cooking show with his grandmother, entitled Feed Me Bubbe, that reached a worldwide audience and was featured on ABC World News and the Wall Street Journal. He is currently a founding Investor in Legion M Entertainment Inc., the world's first FAN-OWNED Entertainment company.
Kevin Nolan - QA Tester / Games Systems Designer
Kevin is a QA Tester and Game Systems Designer, and has worked on games like Lord of the Rings Online, Fieldrunners Attack!, and The Walking Dead: March To War. Lately, he's been playing any idle game he can get his hands on, Warframe, and Siralim 3. He currently works at Wayfair, and plays tabletop games in his spare time.
Liz Surette - Attorney and Founder, Overclocked Legal
Liz proudly helps game developers and other members of the game community protect their assets by providing a variety of legal services specific to video games and media. She has written articles for Gamasutra, and has spoken about legal issues in games at PAX East, local game development events, and the American Bar Association's Business Law conference.
Richard Cody - Audio, QA, Designer, Entrepreneur
Rick Cody is a Boston-area game developer and music industry entrepreneur. He works at Harmonix Music Systems on Rock Band DLC songs. In his spare time he works on his side-company, Team Future Games, developers of VR co-op game Black Hat Cooperative. Rick is very interested in growing the Boston-area game industry and exploring the untapped potential of audio and music in games.
Cian Rice - Community Manager, Magic Leap
Cian Rice has been making games since the age of 9. He went to school to study game development, and has since worked in the industry at companies like EA and Harmonix Music Systems. Currently, Cian is a Community Manager at Magic Leap and the Social Media Manager for BostonFIG. Cian is also the founder of Kohococoa Brewery, where he and his teammates are working away at CLOCKBOUND EP, a murder-mystery JRPG with a time management twist. When not making/playing games, Cian's probably watching Gundam. He's fallen down a very deep Gundam hole.
Matt Sughrue - Game Industry Executive
Matt Sughrue is an industry vet with 26 years of experience as a developer and publisher for a number of companies including Atari, Vivendi, Creat Studios, ImaginEngine, 745 Studios and Alliance Digital Media.
Adam Cardoza - Game Industry Fugitive (Human)
Adam is a rogue game designer and muscian. He's been in Boston-area tech and games professionally for more than a decade. He does weird things on Twitter and will probably love your game (unless he doesn't).
Erica Salling - Game Developer
Erica Salling is an Emerson College alum with a Master's in Civic Media. He currently teaches full stack web development at General Assembly in Boston, specializing in the MERN stack. In his spare time he enjoys designing and developing video games, chat bots, and automation applications.
Daniel Williams - Founder, ActiveUP Games
Daniel Williams of ActiveUP Games has been making hobby games for over 25 years and currently works as a software developer in healthcare IT for his day job. He enjoys games of all kinds and loves helping out the community where he can.
Sean Hallloran - Game Developer
Sean Halloran is a Boston game developer at Harmonix using music to make virtual reality a better place. Most recently to this end, Sean was a programmer on Rock Band VR for the Oculus Rift. In this reality, Sean hopes to contribute to a welcoming and productive Boston game developer community.
Johnny Richardson - Lead Developer, Engagement Lab
Johnny is a web and games full-stack engineer. He is the Lead Developer at the Engagement Lab at Emerson College, with previous stints at Disruptor Beam, Jack Morton Worldwide, and a brief one at a startup that ran out of money! Johnny's current work centers around using games and web tech to help solve problems in democracy and governance, global health, media literacy, and equity and accessibility. His constant goal is shipping world-class software and games, and broadening the demographics of both developers and their users and players. He lives in Boston with his wife and an absurd quantity of USB cables.
Erin Knowles - Game Dev, Narrative Designer, Game Writer
Erin M Knowles is a novelist, game writer, and narrative designer. Her works of fiction, whether digital or analog, trend to the cerebral and macabre as a dark trek through history and the mind. She emphasizes issues of inclusion, social and psychological struggles, oppression, and the delicate balance between the fragility and triumph of the human experience. A member of The Independent Writers Network, International Game Developers Association, and The South Georgia Writers Guild, Erin has been an author since 1999 and a game writer since 2013.
Toiya Finley - Game Designer
Toiya Kristen Finley—writer, editor, game designer, and narrative designer/game writer—holds a PhD in literature and creative writing from Binghamton University, and is on the IGDA Game Writing Special Interest Group's Executive Board. With nearly 70 published works, she has over 20 years of experience writing in a range of genres.
Jessica Phaneuf - Gamer
Justin Bortnick - Founder, Allfather Productions
Justin is a designer and writer at the University of Southern California whose path into games began in high school with a Game Boy Advance ROMhack. His work has been featured on outlets such as Kotaku, Gamasutra, Polygon and more, and he has shown work and given talks at events such as IndieCade and GDC. He is probably best-known for having written the story for and designed the alternate relatity game marketing campaign for Frog Fractions 2. He also cohosts the long-running developer interview series, Red Pages Podcast.
Melissa Archer - Casual Gamer and Crafter
I've been a gamer most of my life. From 5 years old sneaking upstairs to play Mario with my mom when I should be in bed, to now, playing pc games late into the night with friends online. Gaming is a central part of my life and it even expresses itself in my crafting and social spheres. I am a hardcore crochet enthusiast, with an obsession with making new and cool Pokemon dice bags for friends or commissions, and sometimes on the weekend I run around the woods with my friends fighting with swords and running from evil monsters. Life is an adventure so have as many as you possibly can.
Steph Orme - Professor of Gaming and Digital Media
Steph Orme teaches courses on games and digital media at several Boston-area colleges. Her research focuses on the intersections of gender, race, sexuality, and ability in gaming culture. She is the current Vice Chair of the National Communication Association's Game Studies Division.
Thomas Schlapp - Game Developer
Johnny Liu - Associate Product Manager
Johnny Liu has worked in the Gaming Industry for over 7 years, having dabbled in Quality Assurance and Community Relations before jumping into Product Management in his current position at Standing Stone Games. He has worked on both PC and mobile titles including Lord of the Rings Online, Dungeons and Dragons Online, Crusaders of Light, and Knives Out. Johnny holds an MBA from Suffolk University and a BSBA in Marketing from Washington University in St. Louis.
Meaghan Glynn - UI/UX Artist
Meaghan is a UI/UX Artist at Demiurge Studios. She has been designing and implementing user experiences for the Boston-area game industry for over 10 years. In her natural habitat, you can find her throwing dice with her D&D crew or working on an overly-ambitious craft project.
Desmond Picard
Games? I play em. A lot. More than is strictly healthy, I'd assume. Heck, most everyone I know that isn't family, are people I met through a game of some sort. But in that playtime, I have gained a wide range of ways that I've played games. From dice to keyboard and mouse to controllers to foam weapons or even those TIGER handheld consoles. What I'm trying to say is that games are my passion, and it's a field which I love exploring and discussing the finer aspects of the medium and the culture. In my spare time however, I play League of Legends, because I'm a masochist.
Sela Davis - Senior Software Engineer, Vreal
Sela Davis is a senior software engineer at Vreal. Previously at WG Cells (Wargaming) and Xbox, she is best known for her work on achievements for the Xbox 360 and the Xbox One. She is also the Co-Director for the IGDA Foundation Velocity scholarship, supporting people of underrepresented and marginalized genders. On the side, she is a shown metal artist, keytarist for The Last Book Club, and sometimes makes shiny things.
Mikael Jakobsson - Research Scientist, MIT Game Lab
Mikael Jakobsson is the Research Coordinator for MIT Game Lab. He conducts research and teaches classes on game design and game culture. His current research interests focus on different aspects of co-located collaborative games and design exploration of connections between interaction modes and experience outcomes. Previous work includes studies of social interaction in virtual worlds and reward systems in games. His projects often involve collaboration with industry partners and aim to engage with academics, practitioners, and players. Before moving to the US, he reviewed video games for a major Swedish newspaper for ten years.
Brian Moriarity - WPI Professor of Practice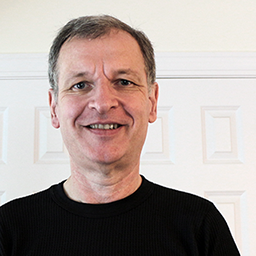 Brian Moriarty authored three of the original Infocom interactive fiction titles, WISHBRINGER (1985), TRINITY (1986) and BEYOND ZORK (1987). His first graphic adventure, LOOM, was published in 1990 by Lucasfilm Games. He collaborated with Ron Cobb on the design of LOADSTAR for Rocket Science (1994), and is enigmatically credited with "Additional Additional Story" for Steven Spielberg's THE DIG (1995). He was co-founder and creative director of Mpath/HearMe, and has designed and/or produced numerous games in many genres for THQ, Ubisoft, Majesco and Mattel. He currently lectures as a Professor of Practice at Worcester Polytechnic Institute.
Terence Tolman - Concept Artist, Against Gravity
Terence is a Concept artist and game designer currently working at Against Gravity on the hit VR title Rec Room. He also makes his own experimental indie and alternative controller games. In 2018 he and his team won the IGF award for the ALT.CTRL.GDC category with his interactive performance art puppet show game called Puppet Pandemonium. He is a board member of the Seattle chapter of IGDA and works hard to create a safer more inclusive games industry.
Alexander Brunelle
Justin Wrenn
Cameron Jameson
Jim Beals - Director of Compelling Game Mechanics
Addie Camp
Philip Corriveau
Kiara Vincent
Kristina Drzaic
Emily Price
Ichiro Lambe - Founder, Dejobaan Games, LLC
Mikayla Hutchinson - Software Engineer, Microsoft